Drawing and Painting techniques
Basic and advanced drawing and painting classes. 9 different units to explore all the techniques such as charcoal, tempera, oil, watercolor and much more.
One Day in Art
A day in Florence and its surroundings dedicated to Fine Arts. Draw and paint immersed in the Renaissance atmosphere and take sketches in the marvelous Tuscan countryside among the Chianti hills.
Art Workshops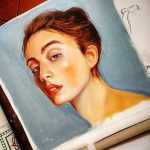 Intensive weekly seminars in classical drawing and painting techniques, besides a combined Art Workshop on a semi-individual basis available throughout the year.
Since 1995 Accademia del Giglio has been teaching Fine Arts, Art History, and Italian Language  in the heart of Florence. For over 25 years through our courses and programs our students have experienced  the Italian culture in all its various aspects, they have discovered and honed their artistic skills, they have acquired new precious knowledge while enjoying the beauty of our peninsula.
AdG higlights
At Accademia del Giglio it is possible to study Visual Arts,Italian language and Art History at the same time, in the same place, all year round.
All our courses take place on the school premises and are taught by our qualified and experienced teaching staff.
Small classes: our Italian language courses have a maximum of 7 students per class and our Art classes vary from 6 to 10 students.
Free wi-fi.
Air conditioning.
Visa assistance.
Carefully selected accommodation.
Discounts for our students with our student card.
In the cradle of the Renaissance
The school has its premises in a 19th century building in the center of Florence just in front of the Bargello National Museum. The area is close to the Cathedral and the Palazzo Vecchio, the town hall.
The student is literally immersed in the artistic, historical and cultural heart of Florence, the so-called "cradle of the Renaissance", within walking distance of the most prestigious monuments of the Romanesque, Gothic and the 15th century art.
Leisure activities and culture
To supplement the cultural and language programme our students can take advantage of a variety of extra-curricular activities organized each week by our teachers, including watching films, evenings out and visits to the main Florentine museums, as well as day trips to the Cinque Terre and to the world known Tuscan medieval towns (Pisa, Siena, Lucca etc.). Last but not least, students can use our wi-fi area for their leisure time.
Student services and more
Carefully selected accommodation in student flats, studios or homestay. Internet wi-fi access, "giovanissimo" (for teen-agers), pick-up service, visa and permit of stay assistance, "in due" (for making Italian friends), and last but not least, our blog: www.adgblog.it the blog of Accademia del Giglio with hundreds of articles, infos, tips, videos, language exercises and much more, every day!
Online Art classes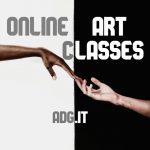 The Art teachers of Accademia del Giglio in Florence are available on line for guidance and advice on how to improve your drawing and painting skills as well as on how to conceive and accomplish your artwork step by step.
Online Italian language classes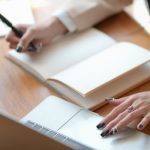 Take your lessons with one of our teachers as if you were in Italy. Classes are held with the help of modern and easy-access technologies: with just a click you will be online and ready to improve your Italian.
Online Art History classes
From today on our Art History teachers are available on line for private lessons. Whatever is the subject you wish to approach, our teachers can assist you and guide you in your Italian Art History studies.